His Excellency the President of the Portuguese Republic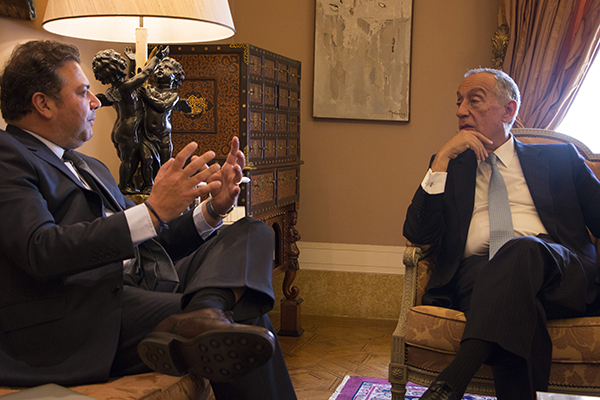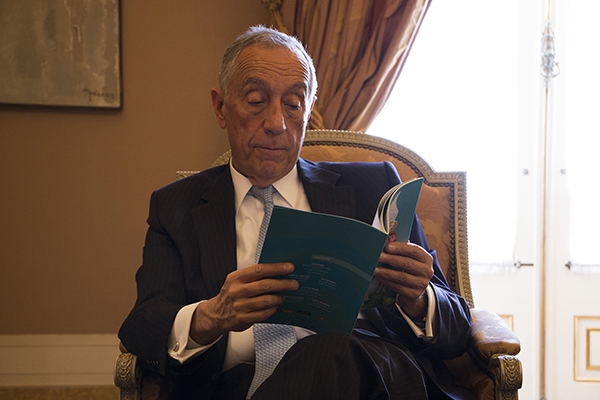 His Excellency the President of the Portuguese Republic gladly received the producers of Imaginew in a private audience, at the Palace of Belem. The goal of this hearing was to get to know more about one of the biggest movie productions in Portugal to be spread worldwide, Fatima and the Secret Treasure After the first-hand presentation of the new teaser, his Excellency the President made an official video with a Message of support and incentive, explaining the importance of this
initiative. In a year marked by the celebrations of the centenary of Fatima and with the visit of Pope Francis, his Excellency the President affirms that this is an innovative project, with a high-quality technology. A project that exceeds the expectations of a story about faith and religion, being a cultural phenomenon, transmitting a message of love, fraternity, and social solidarity. Values that deserve his support and praise Portuguese initiatives.
The film was presented in the Cartoon Movie Festival in Bordeaux, from 8 to 10 of March. Fatima was one of the 50 projects selected among more than 1000 candidates to present the new teaser. With a jury of excellence, the film Fatima and the Secret Treasure had a Good to Excellent qualification. The Portuguese film was compared with the ones from Dreamworks and Disney by the best professionals in the film industry.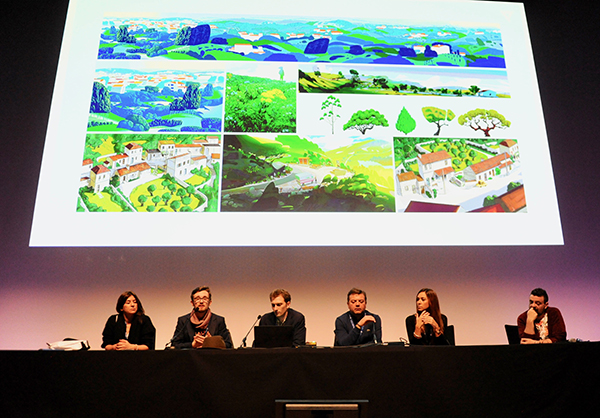 Following the video of His Excellency the President of the Portuguese Republic in which he presented the movie Fatima and the Secret Treasure, RTP wanted to know more about the Project that led Professor Marcelo Rebelo de Sousa to communicate a message of support. The journalist Joana Martins visited the Imaginew's office to learn more about this Project and understand the dimension of this challenge. She talked with Rui Pedro Oliveira about the idea and history of the film that projects Portugal worldwide and with the production and Creative team who are developing the biggest feature film in Portugal. A conversation you'll be able to assist in the next days, in an RTP report.
Lisbon Travel Market 2017
Just like what's been happening in international tourism fairs, like ABAV in São Paulo and FITUR in Madrid, this time we were present at the biggest tourism fair in Portugal. This film has been considered pioneering and innovative in the promotion and projection of Portugal worldwide.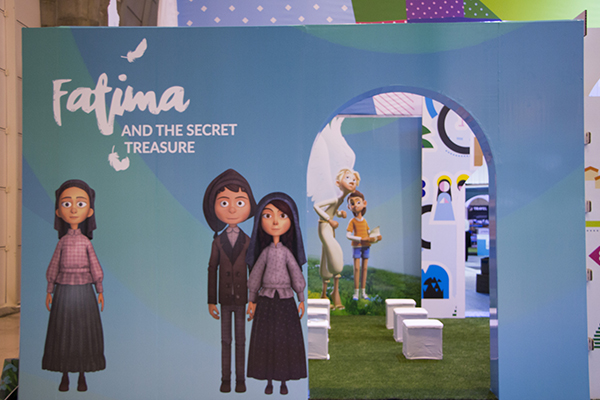 RioContentMarlet is the biggest business meeting between producers, television professionals and digital media in Latin America. Imaginew's commercial team presented the Project to many players and distributors of all over the world. It was a big networking opportunity with professionals of the film industry and projecting the film internationally.